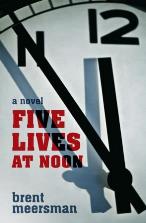 Five Lives at Noon follows a generation of young South Africans turning 30 during the turbulent years from the release of Nelson Mandela in 1990 to the day of the first democratic election in 1994.
A young white man and a young black woman return from exile in London; a human rights lawyer searches for a missing comrade and his own redemption; and an ex-South African Defence Force soldier descends into the carnage of the civil war in KwaZulu-Natal. Their lives will be set on an inevitable, but unexpected, collision course.
Five Lives at Noon ventures into the very heart of the civil war and to KwaZulu Natal, the crucible in which the new South Africa was forged. As South Africa marks 20 years since the advent of democracy, these five lives uncover the price paid for that political settlement.